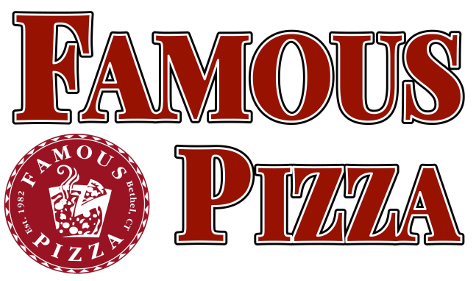 Bethel's Hometown Pizzeria Since 1982
Gift Cards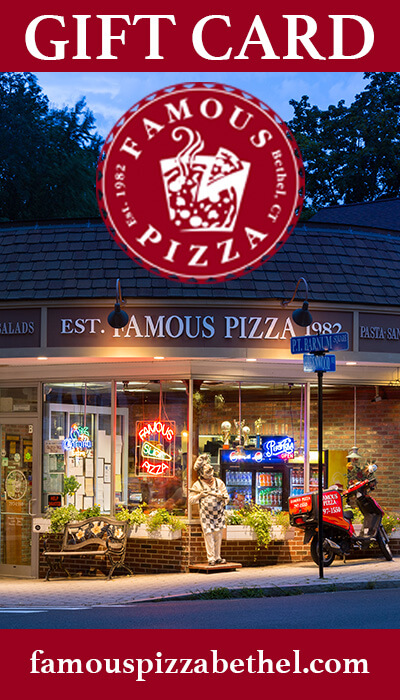 Famous Pizza Gift Cards can be used for Dine-In, Take-Out, & Delivery.
You can even use our gift cards when placing an order online!
Share your love with a Famous Pizza gift card or just make a gift to your self.
Purchase an E-Gift Reload your gift Card
Check your balance
The 12 digit gift card number and the 4 digit pin will be found on the back of the card.
Rewards
150 points
valid for 21 days
Rules
---
For every $1.00 spent you earn 1 point.
By signing up you earn 50 points.
After 150, your points will reset to 0 and the program will restart.
You can earn maximum 100 points per order.
No points on Fridays after 3pm
Famous Pizza Rewards apply ony to web or mobile app orders
No account?
---
If you don't have an account yet, register now and receive exclusive online offers!
Parties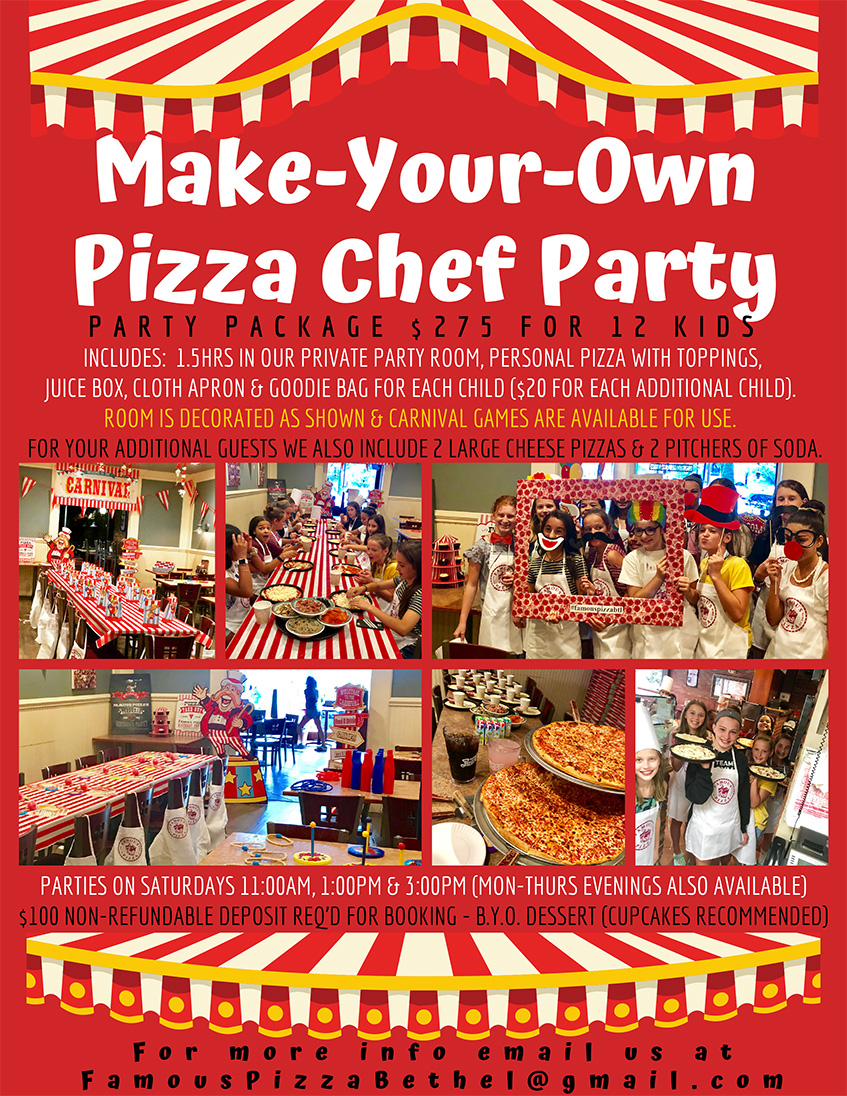 Order Tracker
Enter your phone number to track your order